UNDERSTANDING SWAG MARKETING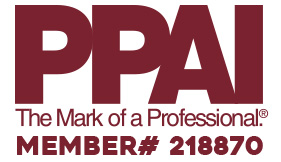 Promotional consultants develop solutions to swag marketing challenges through the innovative use of promotional products and are a resource to corporate buyers, marketing professionals and others wanting to increase brand awareness, tradeshow traffic, employee retention and more. There are more than 20,000 consultant firms in the industry. Supplier firms manufacture, import, convert, imprint or otherwise produce or process swag marketing products offered for sale through promotional consultants. There are more than 3,500 supplier companies in the promotional products industry.
Similar to most industries, you have part-time folks looking to make a quick buck and then you have committed professional promotional product consultants that commit themselves to industry training and developing key relationships with successful vendors that ensure your promotional product experience is positive. We are the latter. Professional. Creative. Experienced.