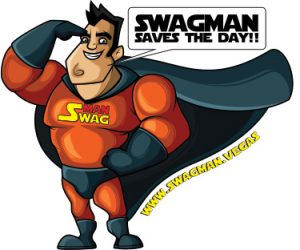 We are an affiliate with IPromoteU, the fastest growing ASI/PPAI promotional products distributor in the country serving all 50 states and Canada. Save money with us! Yes, we offer the ever-popular corporate pens, mugs, padfolios and other promotional products and so much more. Our particular strength is to incorporate strong branding and design into your promotional products and swag ensuring your branded message has great impact. As an Ipromoteu affiliate based in Las Vegas, we have literally access to 1000's of approved vendors to ensure a highly competitive price and proven quality.
We were able to bring an unlimited vendor base and the backbone of resources to competitively bid on any promotional product opportunity. Through this partnership, we now have our official ASI and PPAI membership affiliation. The average customer might not recognize the value of dealing with a PPAI member but the Association continues to grow and develop vendors that meet the high standards for quality, safety and value.
Whether your are a machine shop, an architectural firm, a local dentist, a non-profit, an education institution, or a retail establishment, if you are ready inject strategic marketing and web design into your current business strategies, please call us TODAY!